Are you planning to build your career as SEO expert?
Planning to try SEO for your website.
What is the use of having a website when your website cannot drive organic traffic and help people to know about your business?
This ultimate guide to SEO will help you know in-depth about the SEO process, and how you can drive traffic to your website organically.
What is Search Engine Optimization?
SEO is the process or science of driving quality and quantity of relevant traffic to your website and optimize to rank higher on search engine result page(SERP), thus the word optimization is used.
Why SEO is important?
While there are several ways of getting paid traffic to your website, still organic search results drives more traffic and clicks to the website.
Now who don't want to have some good organic traffic which can generate huge revenue to business?
Well, based on the type of approach towards SEO, there are three types of SEO
White hat SEO
Black hat SEO
Grey hat SEO
1. White hat SEO:
White hat SEO relates to the SEO techniques which are best SEO practices and abides by rules, guidelines and policies of search engine algorithm.
The main focus of white hat SEO is to provide more valuable, high quality, informative and original content to the users. The content is well written and keywords are used as and when required, Unnecessary of keywords is avoided.
Other techniques include well written structured content,proper HTML code optimization, high authority relevant back-links with relevant to content.
2. Black hat SEO
As the name itself suggests blackhat SEO uses conflicting techniques and shortcut ways to get listed on search engine page results. Blackhat SEO works on manipulation, weakness and finding loopholes in the algorithm.Such websites have high chances of getting penalized and removed by search engines.
The techniques include unnecessary stuffing of keywords with irrelevant spam content,irrelevant low quality useless back-links to obtain domain authority.spam comments, auto generated content, article spinning, etc.Such practices leads to short term search results.
3. Grey hat SEO
Grey hat SEO represents the combination of white hat and black hat SEO techniques. This usually goes unnoticed by search engine algorithms. The main focus is on getting ranked on search engines results and not on providing high value, well structured, relevant content.
What are types of Search Engine Factors?
Now that you know what is SEO and different types of SEO. Now let us know some of the factors that impact your search engine results. The factors are:
On Page Optimization
Off Page optimization
On-Page Optimization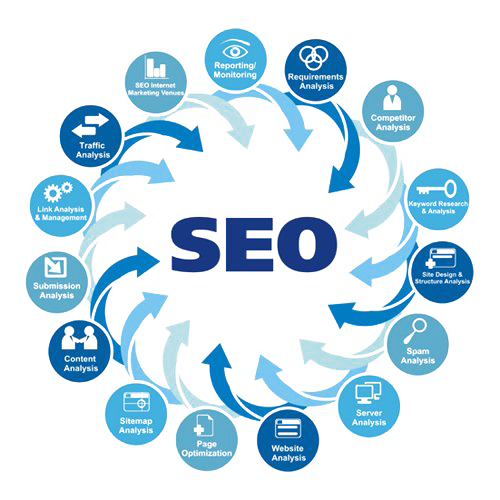 As the name itself suggests, on-page optimization is the technique of making actionable changes on HTML and content of your website.The main focus is in making your website search engine friendly while providing valuable content to your audience. Few of the factors are:
Title tag – The title tag represents what your page is all about. It should represent what is your business is about, brand name and key word that relates to the page. It should be 70 characters or less.

Meta tags

– The meta tags gives some more information about your page to the visitors , with relevant keywords. It is the text used to display below the title tag, with main focus on making visitors understanding what the page is all about.There is no particular restriction on length of the meta description but however we should consider google featured snippet results which is 160 words or less.

Sub-Headings

– Sub headings make your content more easier for visitors to understand, Having proper structure of content like H1, H2,H3 tags makes it easier for users and search engines for crawling and indexing.
Internal Links– Building internal link on your website to other posts helps search engine to understand your website better. Link building is not restricted to links from other websites, it can be as easy as internally linking your own website with related posts.
Header tags– Header tags are the HTML elements used to define the headings of your page, The <h1></h1> tags represents the main heading, the <h2></h2> tag and <h3></h3> define sub headings making it easier for visitors and search engines to understand the page better.
Image name & Alt tags – If you are using images for your website it is important for image to be saved with the relevant keywords, so that it helps search engines to index your images, and show when people search for images results relevant to your keywords.
Key words– Keywords play crucial role on SERP. Strategically placing keywords on your pages is important to get ranked.

Keywords should be used properly on title, meta description, body of the pages, Images should be saved with keyword.

Keywords including their synonyms should be used through out the content on your web pages.It shouldn't be unnecessarily stuffed.
Use keyword ones in the URL. Don't over use keywords in URL just for SEO purpose.

Anchor Text – The Anchor text is a clickable text or hyperlink. Below is the example of the same.
Digital Marketing in Hubli
The Anchor text send signal to the search engines about content of page. If content is regarding the Digital Marketing it shows clearly that page is related Digital Marketing.
Sitemap- Sitemap represents a list of all the pages on your website . It helps search engines to crawl your website. Submitting XML sitemap helps Search engine crawlers are able to recognize the format of the sitemap and to use it to get the information about a website.
Off Page optimization
As the name says off page optimization are the SEO elements that you do not have control on. But still off page factors help in better SERP rankings.Some of the factors are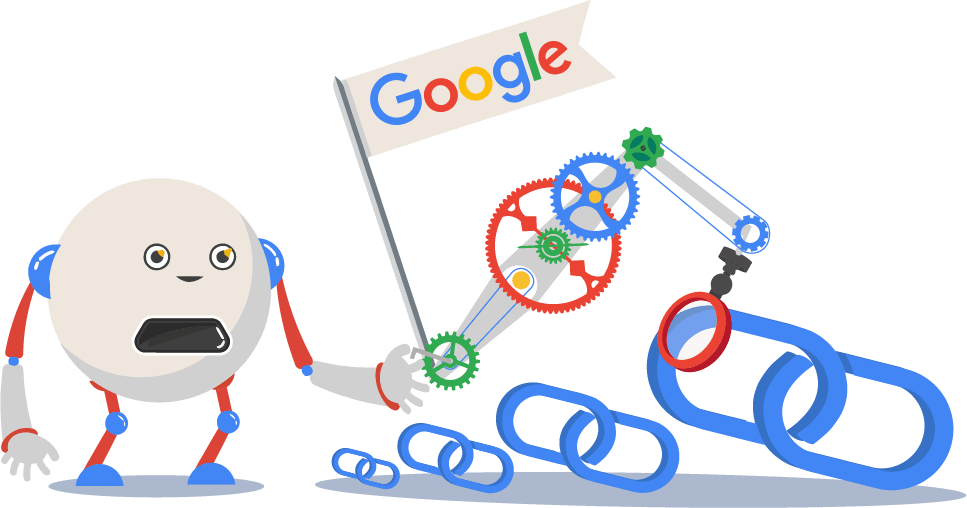 1.Link Building : Back links play a major role in building site authority. Higher the domain score higher the authority. The goal of link building is to gain links to your website from high authority websites to get higher rankings on search engine.
2. Social Media Marketing: You can utilize social media platforms to build your links.
Few of the other methods are like forum postings, guest blogging, directory submissions, etc.